Exclusive Interview with Zeina Makki: "A successful actor does not stray too far from their true self"

Actress
Filmmaker 
Lebanon
June 5, 2020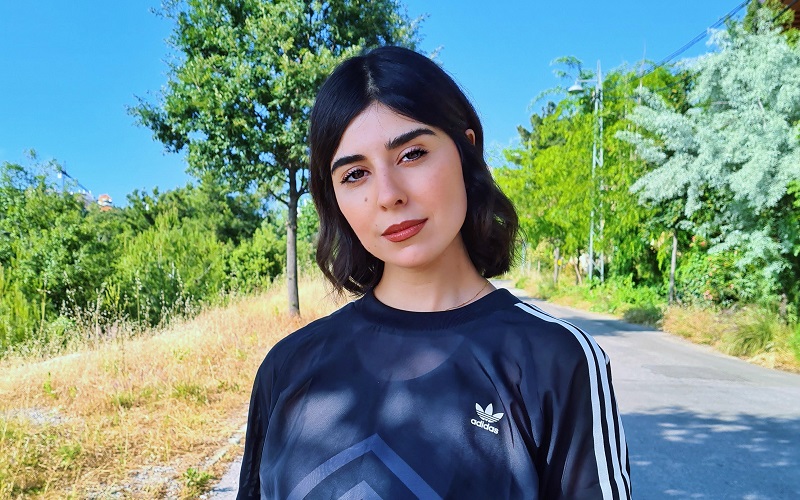 As many of you already know, Zeina Makki is a beloved Lebanese actress who has won the hearts of many fans in Arab world with her authentic character,both on and off screen. Her commitment and passion towards the field of acting has given her an edge over others in the industry, adding spark to all the series and films she has participated in.
In an exclusive interview with Omneeyat, Zeina Makki opened up, giving us a glimpse of the real character behind all fictional ones you see through the screen.
Zeina is known for her bold and ever-changing style. What "look" can we expect to see you embrace this season? 
When I am not on screen, you will most probably see me donning casual attire with a modern twist of my own. 
How far would you go to change your style for a role?
In my opinion, successful actors do not go too far off on a tangent from who they really are. Viewers like authenticity on the screen and reflecting a character whose style is like your own is the only way you can guarantee this level of realism. Yes, it is true that I have made minor adjustments to my appearance in the series "Dantal," but I also maintained my natural look throughout it all. 
I would, however, consider changing my form if I were offered an international job that required such drastic changes be made. 
If you had to describe the most heartfelt video request you received on Omneeyat, what would it be? 
All the video requests I have received have left a special mark behind, but there was one that really got to me in a different way. The parents of a girl suffering from health problems requested a video from me to help bring a smile to their daughter's face. My heart melted to pieces after watching a recording of the girl's reaction upon watching the video I sent her parents. 
In light of the harsh conditions we are currently faced with, we all need a ray of hope to uplift our spirits. This is the aim of Omneeyat. So, what is the message you'd like to send your followers on the platform? 
There is no doubt that we are all going through a tough and challenging time. But optimism is key during this period. We need to stay positive to be able to move forward. This crisis will be over before we know it. Be sure about that.
Book a request from
Zeina Makki
!