Wissam Saliba left his mark in 2021 with 4 successful series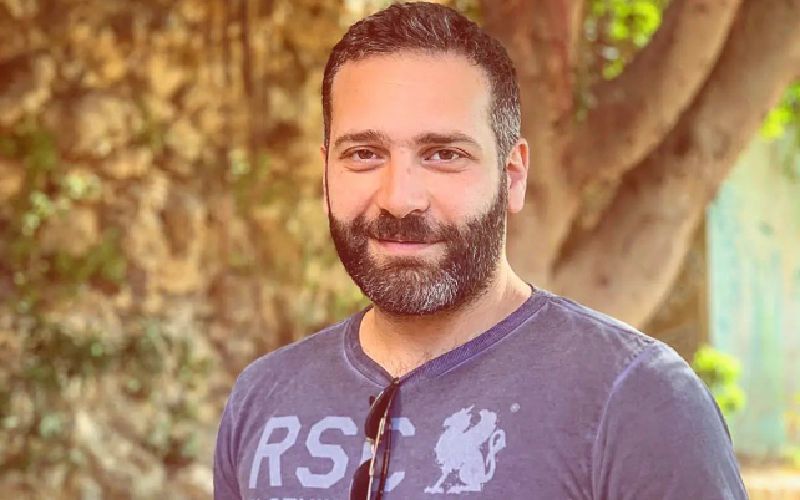 Lebanese artist Wissam Saliba spent 2021 working on several series that aimed to leave a mark, and he certainly did with four different shows that highlight different issues. Let's walk through them together below:
"2020"
The series "2020" was a milestone in many talents' career paths including that of Wissam Saliba. The series was viewed by many people during Ramadan and became one of the most popular shows of the season at the time.

The series was written by Nadine Jaber, directed by Philip Asmar, and featured actors like Nadine Nassib Njeim, Qusay Khawli and Fadi Abi Samra. In it, Saliba played the role of a character named Karam, the fake name of Sergeant Ayman who hides his identity at the request of his colleague Captain Sama to help trap the gang.
"Downtown"
The series "Downtown" is a romantic-filled show written by Claude Abu Haidar and directed by Zuhair Qanoua. It features Amal Bouchoucha, Stephanie Saliba, Samer Ismail, Sarah Abi Kanaan and many others. Saliba played a different role in this series. He played the character "Jad," an intelligent but selfish person who does everything to benefit himself.

"Kharze Zar2a"

The series "Kharze Zar2a" achieved much success during its airing online. It was written by Claudia Marchalian, directed by Julian Maalouf, and stars Moatasem Al-Nahar, Badi Abu Chakra, Carmen Lebbos and Tony Issa.

In it, Saliba played the role of "Sherif," an engineer who ended up in a work accident and became disabled, something that changed his life forever.
"Hadeth Qalb"
This romantic drama series witnesses many exciting events. It was written by Walid Zeidan and directed by Randa Alam. The series stars Carlos Azar, Stephanie Atallah, Tony Muhanna, and Wissam Saliba, who played the role of a character named Ramzy, who seeks revenge for his friend Fadi.

Wissam Saliba never fails to leave an impression behind with his appearance on the screen. If you're a fan, make sure to find him on Omneeyat to stay updated with his news. You can also reach out to him on the platform in a few clicks.
Book a request from
Wissam Saliba
!