A conversation with Wissam Saliba: "My role in the series '3eshreen 3eshreen' is my favorite so far"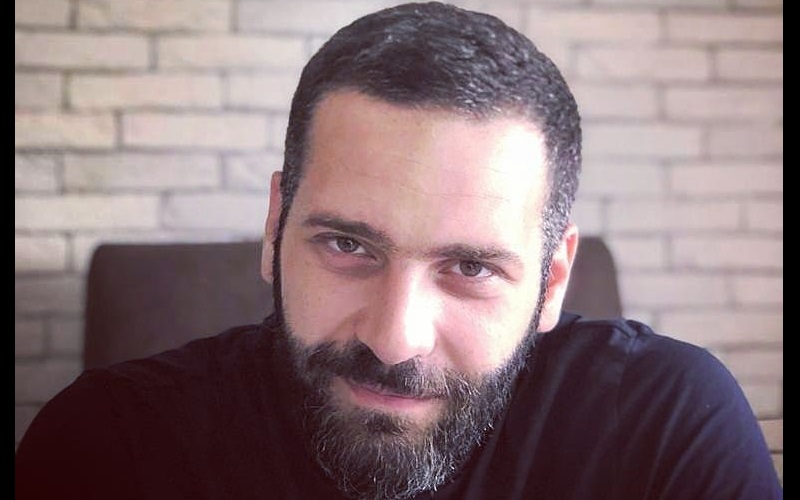 Lebanese star Wissam Saliba grabbed the attention of the public in a very short period of time. He snagged several acting roles and established his place in the industry, garnering praise for his authenticity and talent. 
We hosted Saliba as part of the "Omneeyat Show" to get a glimpse of his upcoming works. 

Did you acquire any new skills during the COVID-19 lockdown? 

I think the universe gave us all an opportunity to re-discover ourselves, or discover things we didn't know about ourselves. As for me, I delved deep into agriculture during this period in my village of Majdal. 


What hopes and dreams do you have for Lebanon? 

I believe in Lebanon, but rebuilding a nation is going to take a lot of time. It seems as though we will have to go through hell before we get to where we want to be. I do not blame the youth for choosing to emigrate from their hometown due to the dwindling situation; and for those who cannot or do not want to emigrate, I also sympathize with you. I lived abroad and know what isolation feels like. 


You entered the world when Ghassan Saliba was at his peak. What was that like?

I am beyond grateful for both my father and mother for supporting me throughout my journey and the sacrifices they both made when they gave me the opportunity to complete my studies in Los Angeles. I have a great responsibility towards honoring my father's name and that motivates me greatly into giving the best I have to offer. 


Tell us about your role in the new series "3eshreen 3eshreen."

My role in this series differs greatly from other roles I have taken. It was new. It was creative. It had meaning. And I got to work alongside an incredible group of actors such as Nadine Njeim among many others. 


You tend to always take on roles that have meaning. Would you accept a role that doesn't necessarily fit this theme?

I love taking on roles that aim to deliver a certain message, often pertaining to societal themes. However, I won't reject a comedy role, for example, as I believe art is not only about preaching, but it is also about entertaining the audience. 


Which acting role did you enjoy the most? The least? 

I would say the best role I have ever taken so far is the one in "3eshreen 3eshreen" as well as my role in "Hadeth Aleb," which is scheduled to screen in October.

As for my least favorite, I would say it would be the one in "Malla Alka," only because I believe the content and script could have been much richer. The same goes for my role in "Akher Nazra."


Are you cooking some new music?
Yes, I have been working on several Arabic songs that I really resonate with. I'm working with new writers and with the distributor Elie Akl to make it all happen.
How would you describe the "girl of your dreams"?
There is no such thing as a "dream girl" as nothing is perfect in life. We just have to find that person we connect with, love, and want to spend time with. I would love to have a family one day, but that doesn't seem to be anytime soon.

What would you like to tell your fans on Omneeyat? 

I would like to tell my followers on Omneeyat to stay in the loop on "what's new" on the platform. I also want to tell them that they should always work hard and be honest with themselves no matter what. Don't be afraid of anything.
Book a request from
Wissam Saliba
!