Sally Basma.. is an actress and director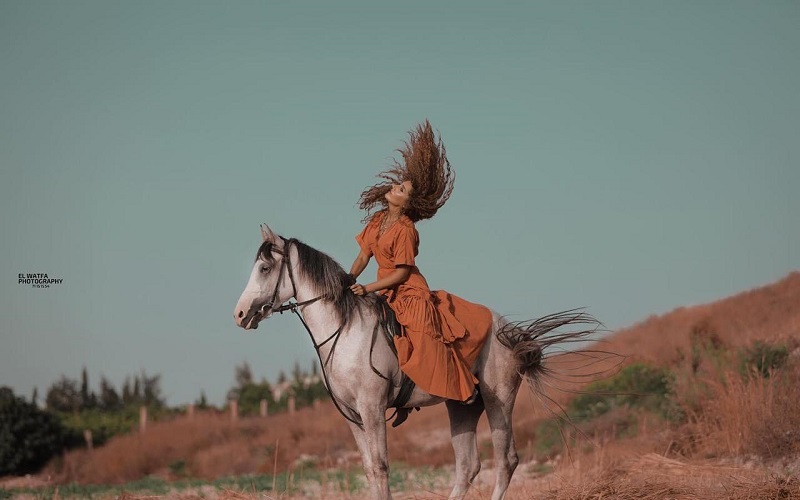 Sally Basma is a well-known Lebanese actress and director. She studied radio and television directing at the American University of Science and Technology (AUST) and studied film directing at the Institute of Arts at the Lebanese University. During her university years, Basma directed music videos and filmed many patriotic songs for the Lebanese military establishment. She has collaborated with a number of artists, including Jihad Mahfouz, Nader Khoury, Youssef Muhanna and Gilbert Jalakh.
Over the course of her career, Basma has also directed a few short films before moving to the field of acting in 2014, partaking in many works between Syria and Lebanon. Among her most notable roles are in the drama series "Itham" by Philip Asmar, "Emra2a Min Rmed," "Darb El Yasmine," "Al 3arab Nade El Sharq," "Hara2er," "Harat El Moshreqa," "Nabtade Mnen El 7akaya," "Beit El Mawalde," "Shu El Ossa," "Khaybet Amal," "Maraya El Zaman," "Al Zaman Da2e3," "Belad El Shams," "Sama2 Sagheera," "7 Ayam 7 Se3at," "Qosat Hob," "Mawjet Ghadab," "Faraj W Rahma," and "Rally Iran 2."
She has also participated in several successful films, including "Iconet El Farah," "Ta2erat El Pheneeq," "Haneen El Zakera," and "Bot Ka3eb 3ale." Basma has also directed several artistic works, including the music video of the song "Ya Asheqat Al Ward" by the late Zaki Nassif, and "Karjet May" by Zain Al Omar; she also directed a short film titled "Ghorfa 101."
Book a request from
Sally Basma
!