6 times Mohammed Tarek was simply hilarious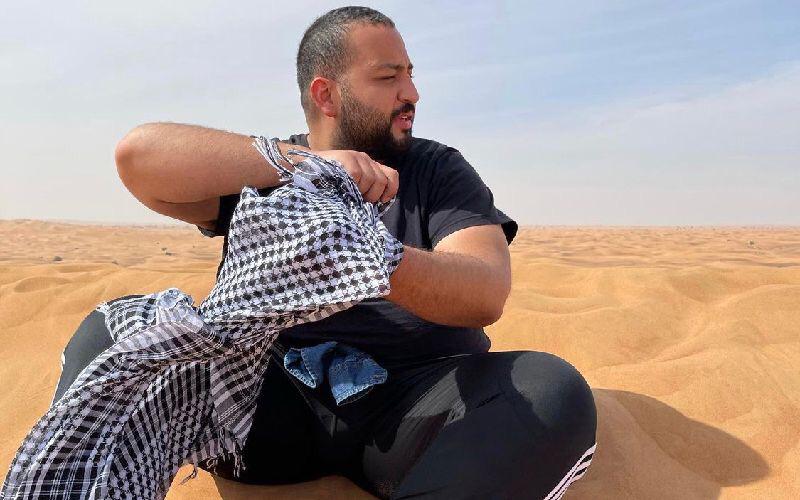 Egyptian comedian Mohammed Tarek is distinguished by his sense of humor on social media, something that has allowed him to build a fanbase across the Arab world. He has over 1.5 million followers on Instagram, where he posts funny videos that will surely make you laugh-cry.
We have compiled 6 videos by the comedian that you have to see if you're looking to switch moods:
1. The one about food
In this video, the comedian showed his fans what his favorite meal is, at least that is our guess! He described his reaction when his mother tells him there's "creamy pasta" for lunch while dancing to "Se Acabó La Cuarentena" by Jowell y Randy and Kiko El Crazy.

2. The one about home exercise
In this video, Tarek showed his fans the reality of exercising at home. All he did was lie down with a pillow on the floor and covered himself with a blanket! No exercise can beat that of sleep.
3. The one about his childhood
In this video, he talks about an event that happened during his childhood when the housekeeper fell in love with the young man who works in the supermarket near their house.
4. The one about diets
In this video, the comedian depicted the process of dieting with such accuracy. He had planned to start his diet … only to start it with a "Free Day."
5. The one about facts
In this video, Tarek gave fans some animal trivia! He told fans that a cow cannot live unless they have a friend.
6. The one about music
Tarek shared this video on YouTube and talked about the Korean band "Black Pink" and their most prominent works.
The comedian can change one's mood in a matter of seconds, that's a fact! He was recently in Dubai where he got the chance to meet other Omneeyat stars including Amr Maskoun and Mohanad Al-Hattab.
If you're a fan of Mohammed Tarek, make sure to find him on Omneeyat and request a personalized video from the talent himself!
Book a request from
Mohammed Tarek
!