Interview With Hossam Dagher: The actor will soon appear in different roles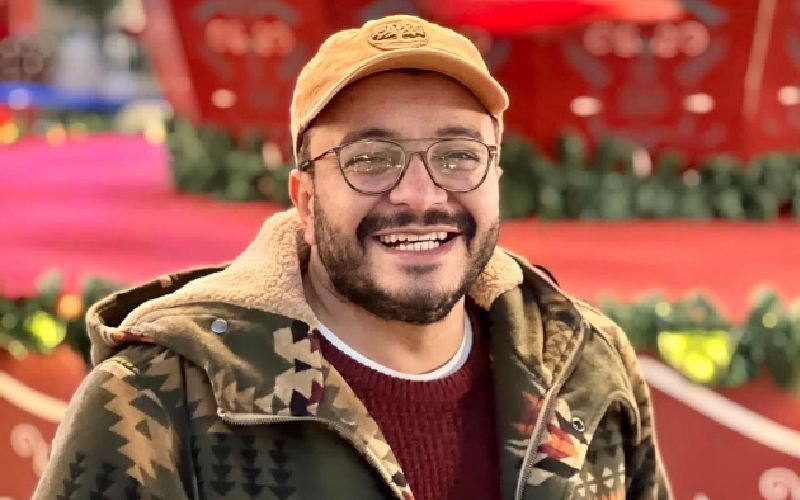 In a brief chat with Omneeyat, Egyptian actor Hossam Dagher revealed that he will soon appear in different roles in a number of series. These include the shows "Al Sayida Zainab," in which Dagher plays the role of Abu Al Makarem, and the show "Mawdoo3 3a2ele," which is currently streaming on MBC Shahid and stars actors such as Majid Al-Kidwani and Sherine Reda under the direction of Ahmed Al-Jundi.
The actor also told Omneeyat that he is currently shooting his role with Chico and Hisham Majed in the series "Al Lu3ba 3," directed by Moataz Al-Tuni. He is also participating with Ahmed Makki in the sixth season of the series "Al Kabeer Awy" directed by Ahmed El-Gendy, in addition to several other shows that are still in the script-reading phase.
In response to a question regarding his choice of roles, Dagher said that he has proven his skills in both tragedy and comedy roles, but sees himself taking on comedy roles more. That is not to say the actor hasn't left his mark in tragedy roles, on the contrary, he pointed out his successful performance in shows like "Ibn El Halal," "Zelzal," and "Wa3ed" alongside May Ezz El Deen. If given the chance to play the role of a historical or modern figure, Dagher would passionately embrace the role of the late Abdel Monein Madbouly or Abdel Moneim Ibrahim. He would also like to embody the role of Charlie Chaplin or Robin Williams if given the chance.
Dagher also told Omneeyat that he has established good connections with other talents in the industry. "I have many friends in the industry from different generations including Mohamed Henedy, who I consider my older brother, Ashraf Abdel Baqi, Ahmed Rizk, Mohamed Salam and Mohamed Farraj. I am also very good friends with actresses such as Sahar Al Sayegh, Sherry Adel, Shaima Seif, Rogina, and Hana Al Zahed."
Dagher is an Egyptian actor who has certainly established his name in the industry – from theater to TV. If you're a fan, make sure to find Hossam Dagher on Omneeyat to stay updated with his news. You can also communicate with the actor on the platform in a few clicks.
Book a request from
Hossam Dagher
!