5 reasons why Hilda Khalife is our favorite presenter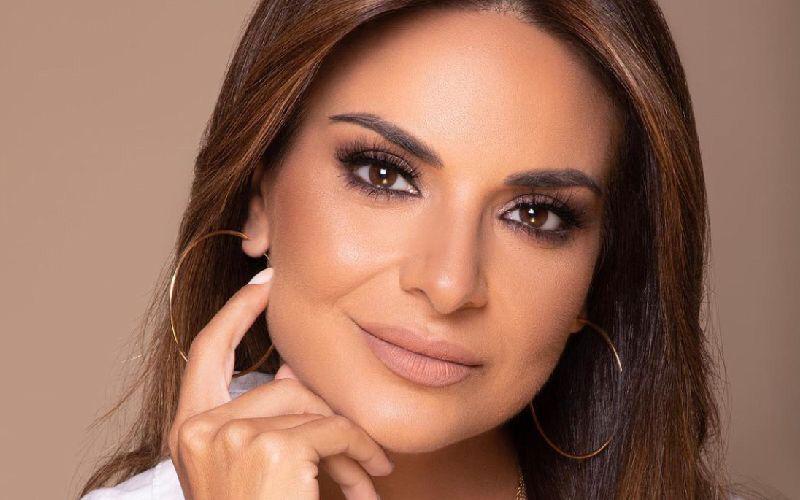 As one of the most recognizable and renowned TV presenters in the Arab world, Hilda Khalife has a skill for taking the stage and owning it. Over the course of her career, she has presented a myriad of entertainment and live shows, covering massive events and programs including Miss Lebanon, Celebrity Duets, and many more.
Khalife's claim to fame was probably when she presented Star Academy, one of the biggest reality TV shows in the Arab world during its time. Her outstanding sense of fashion has also turned her into a fashion icon in her own right. 
There are many reasons why we admire Hilda Khalife. Here's a brief list of some of those reasons: 
1. Her elegance
Hilda Khalife presents herself and her programs so elegantly that we cannot help but admire her while she speaks. She never lets us down in that regard and elegance is not something that can be found in just anyone! 
2. Her intelligence
Khalife knows exactly what questions to ask and what topics to address when presenting programs. Her questions are well-thought of and her follow-up questions are always challenging. She is also one of the few media professionals in the Arab world who hosts celebrities as if they were all her best friends.
3. Her wit
Khalife is not only smart but is also witty. She has the ability to respond to any situation, whether she was expecting it or not. And she does so without hesitation whatsoever. 
4. Her spontaneity
The media personality is spontaneous and belongs to the screen. She can grab the attention of those watching her and can keep them entertained for hours, thanks to her spontaneity on the screen. 
5. Her beauty
Khalife's natural beauty is charming, there is no doubt about that. She also has a skill for choosing the right colors to wear, the right makeup to put up, and what styles to engage in. 
There are many more reasons why Hilda Khalife is our favorite presenter and they just cannot fit in a list. The fact that she is one of the most known TV presenters in the Arab world only adds to our argument. In 2020, she took us by storm when she presented El Gouna Film Festival in Egypt. 
That same year, Khalife took part in Ramy Ayash's song "Doki Ya Mazika," alongside many famed celebrities. The song garnered millions of views on YouTube.
If you're a fan of Khalife just as much as us, make sure to find her on Omneeyat as she is ready to receive all your personalized video requests!