Presenting the world of comedy with a dash of flavor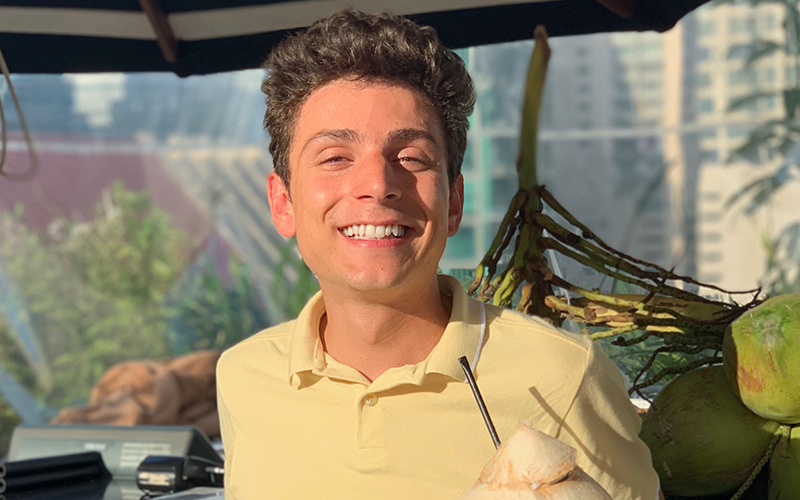 Amr Maskoun provided the world of comedy with a dash of flavor. Born in the Syrian city of Aleppo, Maskoun has come a long way since his birth in 1998. He currently resides in France, where he is pursuing his university studies in architecture at the University of Lyon. 
The talented actor is best known for playing the personality "Umm Suzan," a character who has received great love and admiration around the world. 
Although he is 21 years old, Maskoun has managed to achieve great things during his early years. Aside from acting, he has perfected several languages - other than his mother tongue Arabic - including Turkish, French, Italian and English.
He has invested greatly in the field of acting, creating videos that shed light on social issues, behaviors, and personalities present in every Arab home. He does so in a light and comical manner, grasping the hearts of his fan base video after video.
After fleeing from Syria to Turkey, then to France in 2013, Maskoun began filming videos aimed at spreading laughter during times of hardship. And it has worked in his favor. 
His passion for acting isn't the only thing on his roster. Maskoun is an avid traveler, a brave adventurer, an enthusiastic cook, and an eager language learner. 
Tune in to his new works during the month of Ramadan, where you'll see him play roles in drama series like never before. He also has several projects in the works for the near future.
Book a request from
Amr Maskoun
!