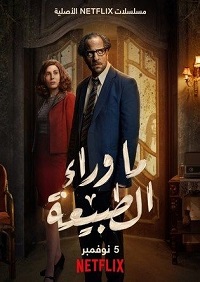 Ma Waraa Al Tabiaa (Paranormal)
Set in the 1960s, Paranormal follows the adventures of Dr. Refaat Ismail as he comes up against various supernatural events.
Cast :

Razane Jammal

Rushdy El Shamy

Aya samaha

Abdelsamee Abdallah

Samaa Ibrahem Aly

Ahmed Amin
What is Omneeyat?
Omneeyat is a space for fans to connect with their favorite talents. Get a digitized autograph via Omneeyat Shoutout, request a song, engage in a masterclass, and more!
How to get the most out of Omneeyat Shoutout?
Make sure to fill out the request form carefully and correctly. Be as specific as you can. Our talents would love to hear your stories!