Supporting
Saaed Society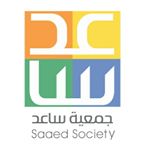 Shukran Murtaja is a Syrian actress who made a mark in the world of acting throughout the course of her career. Born in the Saudi city of Taif, Murtaja moved to Damascus in her early years where she participated in acting activities during high school. Acting seemed to second nature to her since she was a little child. 
After graduating high school, Murtaja joined the Higher Institute for Dramatic Arts in Syria. From there, she began pursuing roles in various TV series, taking on notable roles in famous dramas including "Khan Al Harir," "Issam W Rashha," "Al Thuraya," "Donya 2015," "Tamr Hena," among others. 
Her appearance on television has not been limited to drama programs; Murtaja has presented a variety of different programs on various TV stations. She has also participated in many Arab festivals and snagged many awards, particularly for her role in the popular series "Bab Al-Hara."
In November 2015, Murtaja took part in the fourth season of "Celebrity Duets" on the Lebanese MTV channel, turning up third in the program finals. 
She is currently shooting the series "Chicago Street" with a group of Syrian stars. So make sure to stay on the lookout for its release.
Shukran Murtaja

In The Spotlight