Interview With Natasha Khadro: Things You Didn't Know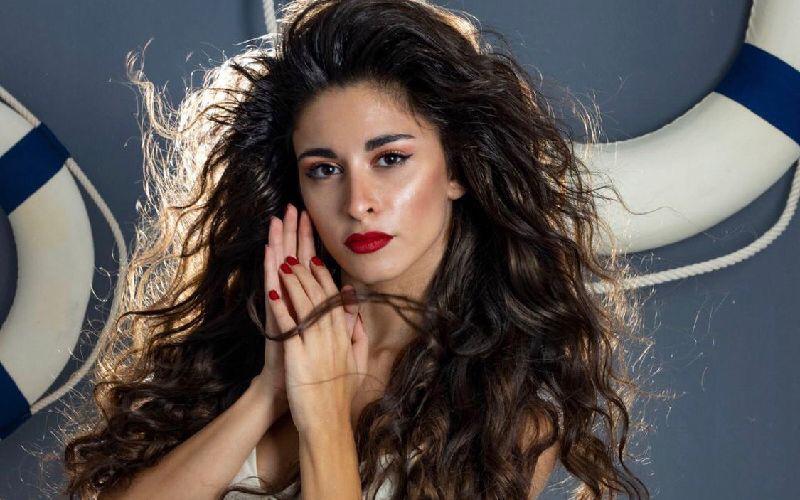 Natasha Khadro is a Lebanese/Syrian actress who first ventured into the industry as a model. She then went on to act in the series "Sakat El Wara2" for the first time ever and it's been quite a successful journey for her since. In a recent chat with Khadro, Omneeyat got to know the artist a little bit more. She talked about her favorite travel destination, her favorite celebrity, among many other things! Read the below interview to get to know Khadro a bit more:
When and how did you decide to become an actress?
I was very young when I decided that I wanted to be an actress; I used to watch a lot of soaps and then at the age of 13 or 15, I began going to the movies and watching many films. Any young girl who watches a series or a movie would envision herself as the heroine.
What role would you like to play?
I like roles that involve a lot of movement or roles of strong characters.
Who would you like to cooperate with?
I would love to collaborate with Netflix.
Have you ever been afraid of a role?
I was afraid of the role of "Lubna" in "Sane3 El A7lam" because she was a complex character. I was also a bit scared of playing the role of "Heba" in the series "Brova" as she was one of the sweetest characters I ever played.
If you weren't an actress, what would you be?
I would have been a presenter.
What would you advise young talents?
If they have acting talent, I would advise them to pursue it and strive to fulfill great things with determination because nothing should stand in the way of their talent.
What is your favorite movie?
The Joker.
What is your favorite TV show?
Behind Her Eyes.
Who is your favorite celebrity?
I love Nadine Labaki; she has an extraordinary talent. She is a strong director and sends out a message in all of her films.
What is your favorite song?
My favorite song right now is "Don't Worry, Be Happy."
What is your favorite sport?
I like walking and cycling.
What is your favorite travel destination?
Hawaii or Thailand.
What scares you most?
Losing someone I love.
What angers you most?
Injustice and lies make me lose my temper.
Book a request from
Natasha Khadro
!