Khaldoun.. believes music is a catalyst for change
Singer
Songwriter
Video maker
Lebanon
April 19, 2021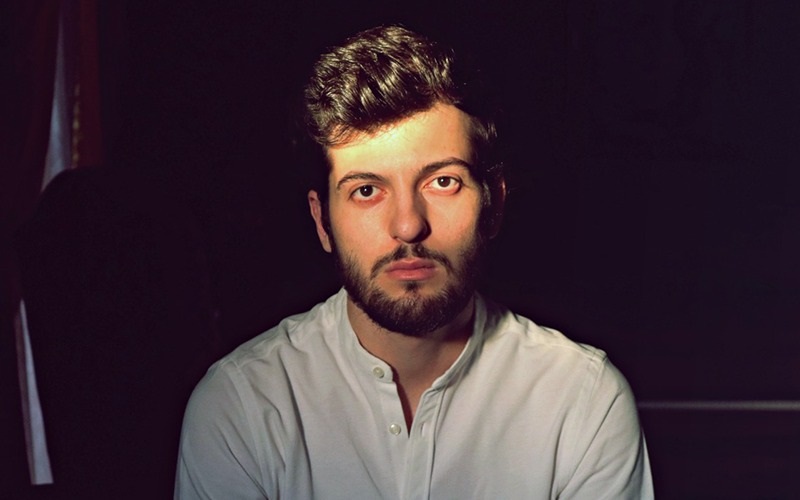 Khaldoun is a Lebanese singer/songwriter, music producer, video maker and is currently the Music Program Coordinator at the American University in Cairo. In 2015, he left Lebanon to join the region's only BA program in Music Technology and graduated in 2019 from Tomorrow's Leaders Program and embarked on a journey that integrates education and music. Like many music technology majors, he enrolled in music performance courses, focusing on ensembles and private lessons in voice. 
He was under the mentorship of voice professors Dina Iskander and Nesma Mahgoub who pushed him beyond his limits and made him believe in his singing talent. He is currently working on a series of multimedia projects. These include "Ahlam," which is about his own journey of love, "Opia," which is a collection of English-language songs that talk about the connections that arise from looking someone in the eye, "Dreams," which is a set of instrumental pieces about the longing for a quiet and calm state of being, and "Aman," which is an array of Arabic-language songs that challenge sectarianism, sexism, racism, and other forms of discrimination and injustice. As an artist, he is on the constant lookout to make music that expresses his thoughts and echoes his struggles.
He is a vehement believer in the power of art and how music is a huge catalyst for change. For that reason, he seeks to write and sing songs that voice a challenge yet give a glimpse of hope to the vulnerable generation.
Book a request from
Khaldoun
!