Jad Bou Karam now has his own Instagram filter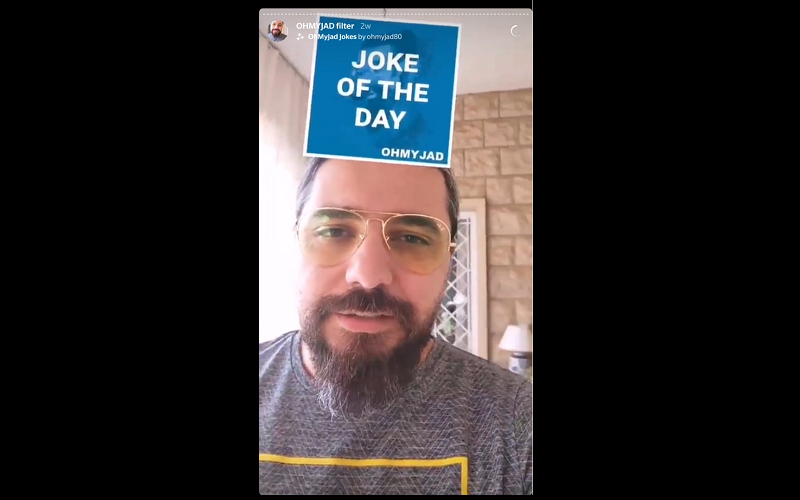 Lebanese comedian and actor Jad Bou Karam has officially launched his own Instagram filter titled "Oh My Jad Jokes." The filter is your go-to place if you're looking for a quick joke to lighten up your day. Because we all know that a joke a day will keep the doctor away.
To get things rolling, all you have to do is search for the filter on Instagram, start recording yourself, and the joke will pop up on your screen. To be more specific, it'll appear on your forehead.

The filter has been welcomed by Bou Karam's fans and followers alike. The comedian is humbled by the positive reactions he's received from people on the platform. Bou Karam told Omneeyat that the filter garnered over a million interactions in just 24 hours.

Book a request from
Jad Bou Karam
!