What sets Hossam Dagher apart from others in the industry? Here's a brief list: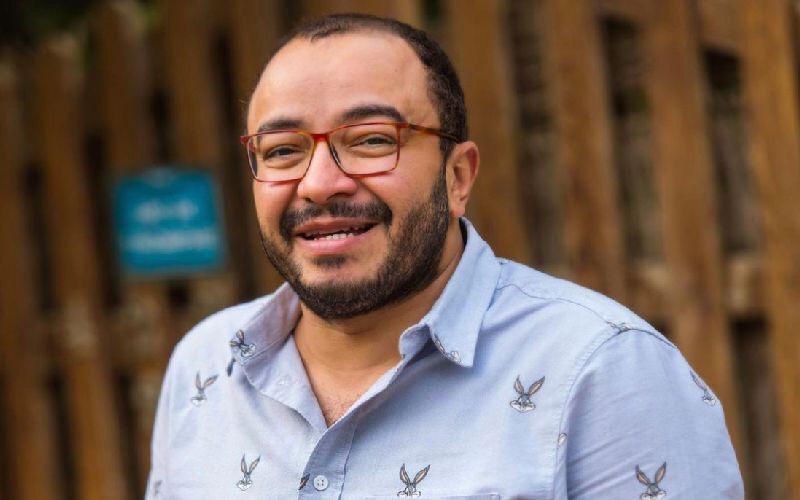 Hossam Dagher is an Egyptian actor and director who initially set foot in the world of medicine. After obtaining a bachelor's degree in medicine and a master's degree in hematology and immunology, Dagher decided it was time to pursue his passion. The actor has made a name for himself in the industry, taking part in several films and TV series.
He took it step by step and studied acting in the U.S. and has since presented many works – between theater, cinema, and television. What sets him apart from others in the industry that come from the same generation?
1. His spontaneity
The common theme found in all of Dagher's work – regardless of the industry – is his spontaneity. His character makes it very easy for him to connect with fans quite effortlessly.
2. His diverse roles
Despite being known as a comedian, Dagher has also taken on several tragic roles – the most famous of which is the character of Rabi in the series "Zelzel." He managed to win viewers' sympathy in a matter of seconds with his performance.
3. His multiple talents
In addition to his knack for acting, Dagher has experience in scriptwriting and filmmaking. He also contributes journalistic articles from time to time. He is also the founder of the Actor's Studio, an acting workshop by Dagher and other talented and professional coaches.
4. His cultured self and life vision
The Egyptian star is known for his seriousness in all aspects of his life; this is evident throughout the roles he has taken in the acting industry. His vision in life and his cultured background make him a shining star in the industry and there is no competing with that.
If you're a fan of Hossam Dagher, stay up to date on his news on Omneeyat and connect with him in a different way by requesting a personalized video shoutout from him directly on the platform!
Book a request from
Hossam Dagher
!