Omneeyat talents that are taking part in Ramadan 2022 series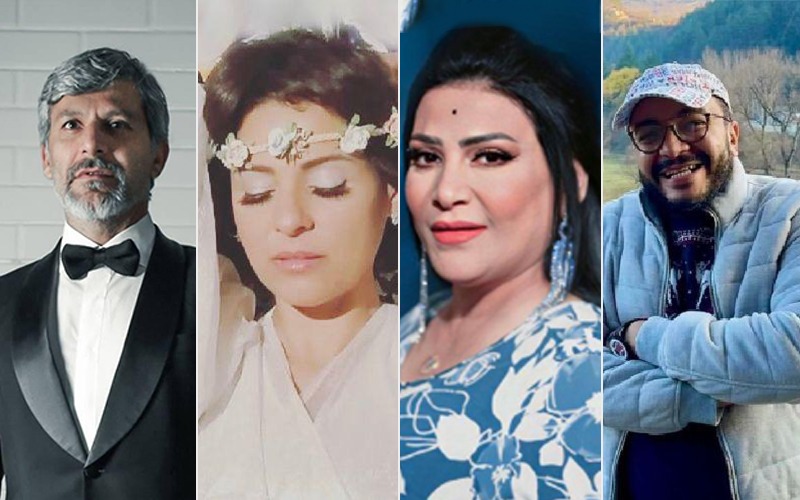 The month of Ramadan is right around the corner and talents have been vying for roles in TV drama series. This year, many Omneeyat talents will be taking part in Ramadan series, including Badria Tolba, Nourhan Shoeib, Hossam Dagher, Charbel Ziade and others.
Actress Nourhan Shoeib will be taking part in the series "U Turn," in which she plays the role of a character named Maha. The series touches on several societal topics and revolves around a woman who works as a marine navigation officer. She eventually gives up her profession for the sake of her husband who got into a car accident. The series is written by Ayman Salama, directed by Sameh Abdel Aziz, and produced by Jamal Al-Adl. The artistic director behind the series is Sabri Al-Sammak. Shoeib co-stars alongside Reham Hajjaj, Abeer Sabri, Tawfiq Abdel Hamid, Safaa Al-Toukhi, Karim Qassem, and others.
The comedian Badria Tolba will appear in the second season of the series "Amina Haf," which will air on MBC during the holy month of Ramadan. She acts alongside a group of well-known names in the field including Ilham Al-Fadala, Shehab Gohar, Taif, Fahd Basem and Shawq Al-Hadi. The series is written by Ali Dohan and directed by Mohamed Abdel Aziz Al-Tawala. Its events revolve around polygamy, and the struggle of Ilham Al-Fadala aka "Amina" in light of her dispute with her ex-husband.

The actor Hossam Dagher will be entertaining fans during the holy month of Ramadan with his appearance in the series "Al Kabeer Awe" alongside Ahmed Makki. Dagher will play the role of a character named "Sayed Soft" in the sixth season of the series.
As for Charbel Ziade, he will take part in the series "Thol," which is scheduled to air during Ramadan as well. It is a social drama series written by Zuhair Ramy and directed by Mahmoud Kamel. The series brings together a group of Lebanese and Syrian actors, most notably Jamal Suleiman, Abdel Moneim Amayri, Rania Issa, Jesse Abdo, Youssef El Khal, and others.
Make sure to add these series to your watchlist this Ramadan; you won't be disappointed.

Book a request from
Hossam Dagher
!