Hossam Dagher tells Omneeyat that he will be taking part in a Ramadan series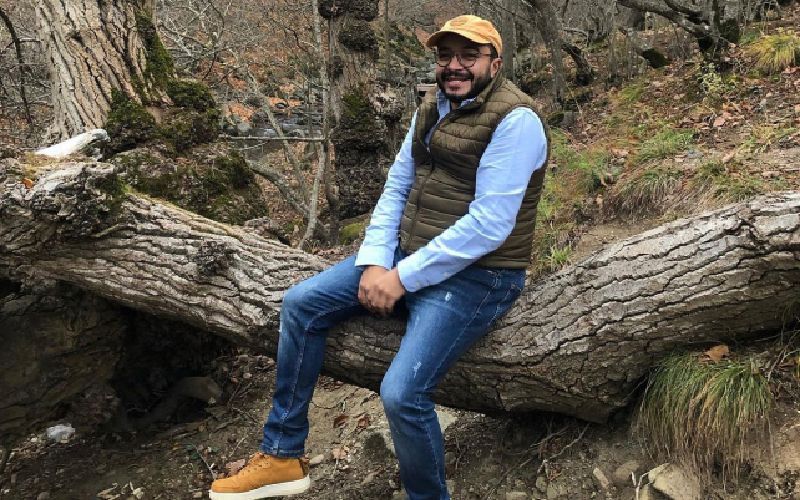 In a chat with Omneeyat, Egyptian actor and director Hossam Dagher recently revealed that he will be taking part in a number of TV shows in the upcoming period. He told Omneeyat that he is ecstatic about the success of the show "Gharam B Intizam," one of the tales in season 4 of "Nassibi W Qasemtak." In it, Dagher plays the role of Raouf, the protagonist's loyal friend who stands by his side through it all. The series is written by Amr Mahmoud Yassin and directed by Rami Rizkallah.
Dagher also told Omneeyat all about his upcoming projects, revealing that he will be taking part in a new season for the comedy series "Al Kabeer Awe" alongside Ahmed Makki. The show will air during Ramadan 2022. That's not all. Dagher is also currently shooting a new season of the series "Al Lo3ba" alongside Hisham Majed and Sheko, which is scheduled to stream online in January, he told Omneeyat.

As for his past roles, Dagher is extremely satisfied with his performance in the recent series "Al Sayeda Zainab," in which he plays the character Abu El Makarem, for which he won an award for.
He also told Omneeyat that he hopes the show gets more screen time – not just online – so that it could be available for wider audience segments.

If you're a fan of Dagher, make sure to stay updated with his news on Omneeyat, a platform where you can also reach out to the actor in a few clicks.
Book a request from
Hossam Dagher
!