Interview With Fabio Abraham: Things You Didn't Know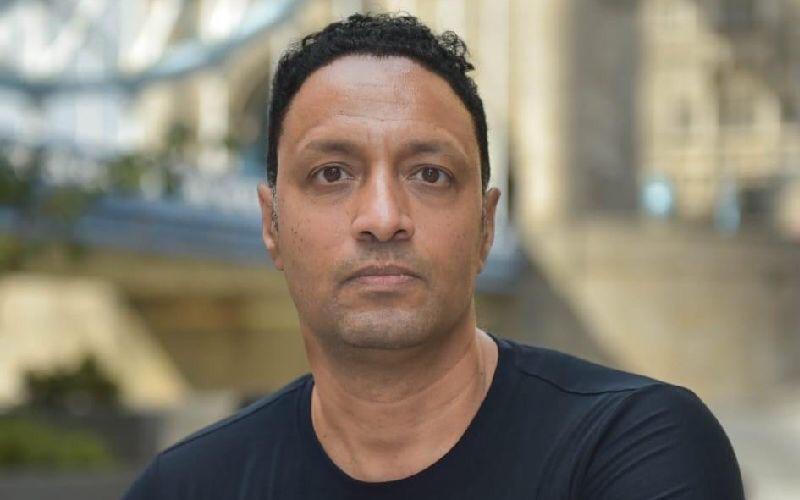 Fabio Abraham is an Italian actor of Egyptian origins who began his journey into the world of arts in 2004. During that year, he played the role of a lawyer in the series "The Bill." Many roles came rushing in soon after … all until he reached the world of film. He eventually won the interest of Hollywood and took part in the movie "Skyfall" in 2012 and then Aladdin in 2019.
We recently talked to the actor to get to know him a bit more. We talked about his early beginnings, his strength as an actor, his favorite movie, among other things. Below is an excerpt from our conversation:
When and how did you decide to become an actor?
The idea came to mind when I was 7 years old after I watched my first movie in the cinema. The film was "Al Mashbouh" starring Adel Imam, Souad Hosni and Farouk El-Fishawy. As soon as I entered the theater and saw the big screen, I was fascinated. When the movie ended, people started clapping and I imagined to be one of those "heroes" one day.
What is your strength as an actor?
My strength as an actor, according to what the directors have told me, is that I am able to embody the characters I play – both voice-wise and character-wise. 
What role would you like to play?
In the Egyptian scene, I would like to play the role of the late Dr. Nabil Farouk. Globally, I would like to play something new. I normally like to play different roles and try to move away from playing characters of historical figures. 
If given the opportunity, who would you like to collaborate with?
In Egypt, I would like to work with directors Peter Mimi, Ahmed Nader Galal and Sameh Abdel Aziz. In terms of actors, I'd like to work with Ahmed Ezz, Ahmed El-Sakka, Karim Abdel Aziz, Fathi Abdel-Wahab, Hanan Mutawa, and Yahya Al-Fakharani. Globally, I'd like to work with Christopher Nolan.
Have you ever been afraid of a role?
I do not like portraying historical figures and when the director told me that he wanted me to play the role of Abdel Nasser, my mind immediately started overthinking. Thankfully, the film turned out to be a documentary with a focus on Jerusalem. 
If you weren't an actor, what would you have been?
I would have been an actor too, but one thing I love outside of acting is electronics; the world of phones is a beautiful and dangerous world.
What would you advise talented individuals?
I recommend that they work nonstop because gaining experience will get them places, even if it's not a paid gig; it is a necessary part of working with directors and becoming known in the field. 
What is your favorite movie?
There are many films I love including all black and white Egyptian films. I also like "Lord of the Rings."
What is your favorite TV show?
"Ma3kon Mona El Shazly" and "Sa7abet El Sa3ada" are my two favorite shows; I sometimes watch Abla Fahita as well. 
Who is your favorite celebrity?
Amir Karara, who has been my friend for a long time, Ahmed Al-Sakka, Ahmed Ezz, Karim Abdel Aziz, Muhammad Huneidi, and Alaa Wali al-Din. I'm also a fan of Fathi Abdel Wahab, Yahya Al-Fakharani, Adel Imam, Abdel Moneim Madbouly, Fouad Al-Muhandis, Omar Sharif and Ahmed Zaki. 
What is your favorite song?
I like the songs of Amr Diab, Mohamed Fouad, Mohamed Mounir, Abdel Halim Hafez, Umm Kulthum and Fairouz.
What is your favorite sport?
Volleyball; I actually reached the Egyptian national team. I also like football and swimming. 
What is your favorite travel destination?
I have traveled a lot because of the nature of my work and visited countries like Italy, Germany, Belgium, Netherlands, and others,  but there is nothing more beautiful than Egypt and Hurghada. I travel to El Gouna a lot. I also love Alexandria and Marsa Matrouh.
What scares you most?
I am not afraid of anything, thanks to my faith in God.
What angers you most? 
Negativity, carelessness, and disorganization.
Book a request from
Fabio Abraham
!