Exclusive Interview: Ely Jlede says "spontaneity is the secret to success"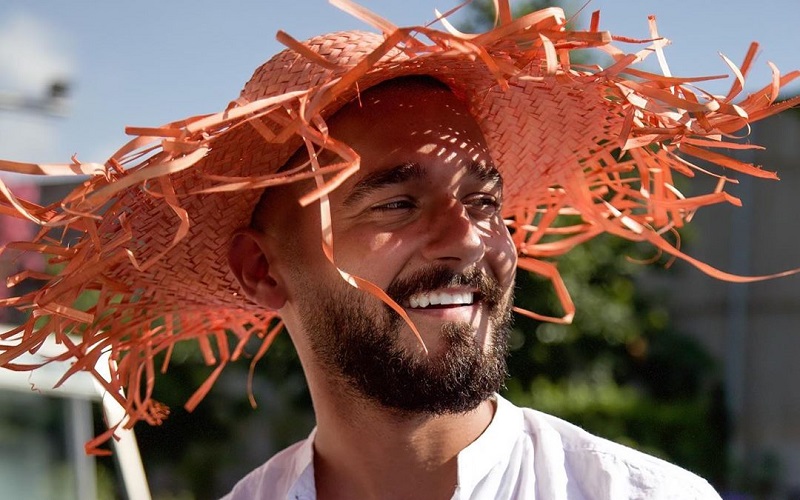 Ely Chemaly (aka Ely Jlede) is a Lebanese actor and comedian who has the energy, will, and patience to spend long hours on the streets to talk to people, make them laugh over their problems, and give them a ray of hope amidst all the chaos. 
Known for his spontaneity, Chemaly focuses on the bright side of things. We recently had a chat with the star as part of the Omneeyat Show. Here's what went down:


Where were you before the "Lahon w Bas" program? 
I worked in various fields before moving to the television industry, where I began presenting many private programs. I did not expect to get an opportunity to join Hicham Haddad's program "Lahon w Bas" and commit to comedy in the way I am committed to it today. I am beyond grateful for the experience and I honestly love my job. 


In your early days, you were more serious in your programs. What changed? 
Different circumstances require different approaches. I may present non-comedic work in the future, but I would approach it differently than I did in the past. 


We get to see people's reactions on TV, but we would like to know how do people really react on the ground?

What you witness on TV is as authentic as it gets. I only delete unnecessary scenes, specifically when they don't add value to the episode. Spontaneity is the secret to success. I can tell you this from experience as I have attempted to pre-plan topics ahead of time and it never worked in my favor.


How did your life change after fame?

Many aspects of my life changed after fame, particularly after I joined the "Lahon w Bas" program. To give one example, I can no longer leave the house as easily as I did before. 


Do you think social media allowed the talents of this generation to rise faster?

I think many social media channels must disappear because of the content that appears on them. TikTok, where we see a lot of undesirable videos, is one example. 


How would you describe your first acting experience in "Lahon w Habs"?

I was very pleased to have had the opportunity to be a part of this film. I am very passionate about acting and I am currently preparing for another acting role. 


What are your talents?

Besides presenting programs and comedies, I am very passionate about singing and I hope to develop this talent of mine in the near future.


What would you like to tell your followers on Omneeyat?

I am happy to be on this platform, especially since a portion of the proceeds will go to charities. I am waiting for your requests so that we could spread positivity together.


Book a request from
Ely Jlede
!