Elisa Bachir Bey.. From ballet and singing to theater and film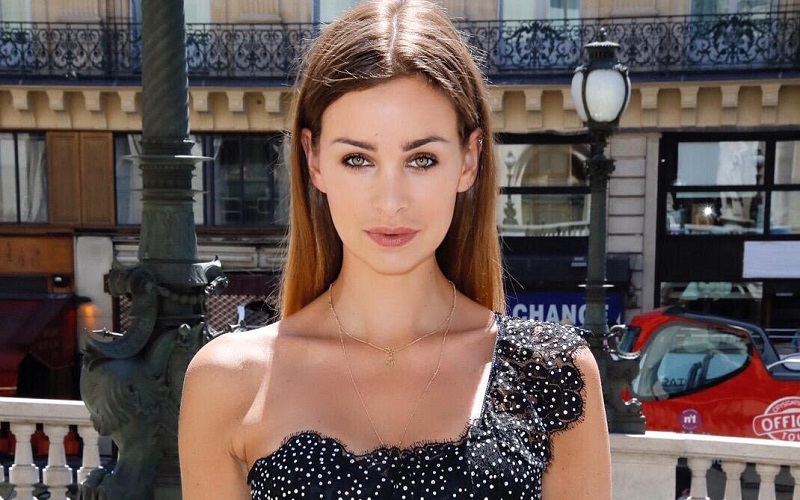 Elisa Bachir Bey is an actress who grew up in the suburb of Paris in Vaires Sur Marne. When she was just 4 years old, she enrolled in ballet classes and knew, then and there, that she wanted to be an artist. At 9-years-old, she entered music, learning both piano and singing. 
After graduating high school, the actress left to the U.S. to study marketing at UTP in El Paso, Texas. After obtaining her degree, she went back to Paris and pursued her Master's degree in business at ESGCI. She also began studying cinema and theater and continued her studies in those sectors after getting her MA in business. 

In 2013, she starred in a number of theater works, taking on the role of Roxane in "Cyrano de Bergerac" and Claudine in "Bronches." A year later, while she took on another project in theater, a casting director asked her to audition for a comedy film titled "Babysitting 2." She has since taken part in several films, TV series, and video clips including "Ils Sont Partout," "Befikre" and "Miracle," respectively. Some of her other works include "L'Amour Est Une Fête," "Access," and "Mike."

In 2019, she played the role of "Mina" in the famous TV show "Validé," created by French actor and director Franck Gastambide. She has also starred in the upcoming film "Do You Do You Saint Tropez" written by iconic Jean Marie Poiré, Jean Francois Halin and Christian Clavier and directed by Nicolas Benamou. The film will be released in 2021. 

She has also taken on a role in Tarek Boudali's new film "30 Jours Max," which is set to be released in October 2020.

Book a request from
Elisa Bachir Bey
!