We talked to Bonita Saade to get to know the person behind the many characters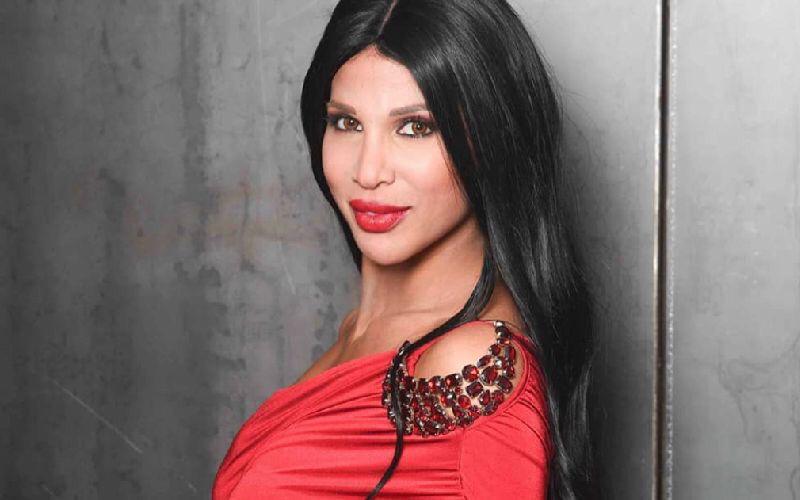 To say Lebanese actress and presenter Bonita Saade made a difference in the world of comedy would be an understatement. She is an exceptionally talented woman who is best known for her impeccable imitation skills, something that has placed her atop the comedic hierarchy. Saade has appeared on numerous shows and had been prepping for a special program prior to the COVID-19 pandemic, which ultimately put the project on pause. 
We got the chance to converse with Saade to get to know the person behind the many characters she's played. 
They say comedy arises from inner sadness. Is that the case for you?
Our level of happiness is determined by many different factors. We were brought up in a society that made us believe that artists are always more sensitive than others. But thankfully, I am not sad and I am grateful for everything.
Did you impersonate any character during the quarantine period?
I have been trying to imitate Amal Arafa's "Dunya" character, but I haven't quite mastered it yet. I am also trying to impersonate the Algerian Samia. 
 How did you discover this talent of yours? 
 I first began putting my skills to use at just 9-years-old when I would impersonate my mathematics teacher for fun. People reacted positively to my performance and many were stunned by my professionalism in that regard. And it's been smooth sailing since. 
 What limitations are you faced with when impersonating a character?
 I personally try not to draw boundaries, but several TV stations and social media platforms impose certain rules on us, limiting my creativity a bit. But as for celebrities getting upset over my impersonations, I haven't been faced with anything of that kind. Sometimes, though, they would go against a certain topic I want to discuss. 
If one were to imitate you, what would they need? 
 I think all they really need is to cut their hair and bangs to resemble my own. They would also need to check out my style, which is mostly comprised of modern and classic t-shirts. To really succeed, they would need to observe my expressions very closely to impersonate me as accurately as possible.
 Which character do you enjoy impersonating most?
I enjoy imitating pretty much any character; these include Halima Boland, Myriam Klink, Joel Mardinian, Bushra Khalil, Asala, Elissa, and many others. I have imitated more than 32 characters so it is kind of difficult to choose just one favorite. 
 Did you encounter any challenges while imitating Princess Diana? 
I did not encounter many challenges, but I have to say the British accent was not easy to pull off. 
What message would you like to tell your fans on Omneeyat? 
I am looking forward to receiving your requests on the platform, which aims to put a smile on people's faces and provide aid to charities. 
Book a request from
Bonita Saade
!