Bonita Saade does perfect "Ahlam Al Shamsi" impersonation.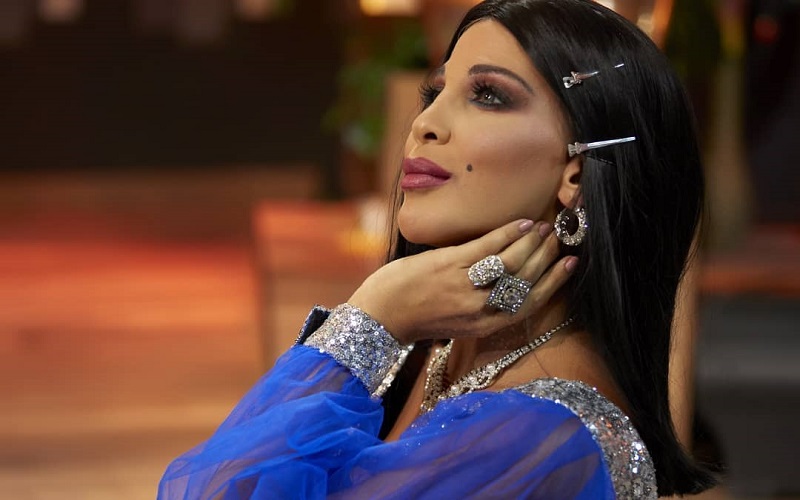 The talented Lebanese actress Bonita Saade flawlessly impersonated Ahlam Al Shamsi in the recently aired program "Rahet Alayna," presented by comedian Hicham Haddad.
The episode featured Syrian artist Hazem Sharif as a guest and to say Sharif was impressed by Saade's impersonation skills would be an understatement. Saade donned a blue dress that resembled one that was once worn by Al Shamsi. Saade even managed to wear the queen's favorite makeup, too!
Book a request from
Bonita Saade
!