6 stars Bonita Saade flawlessly impersonated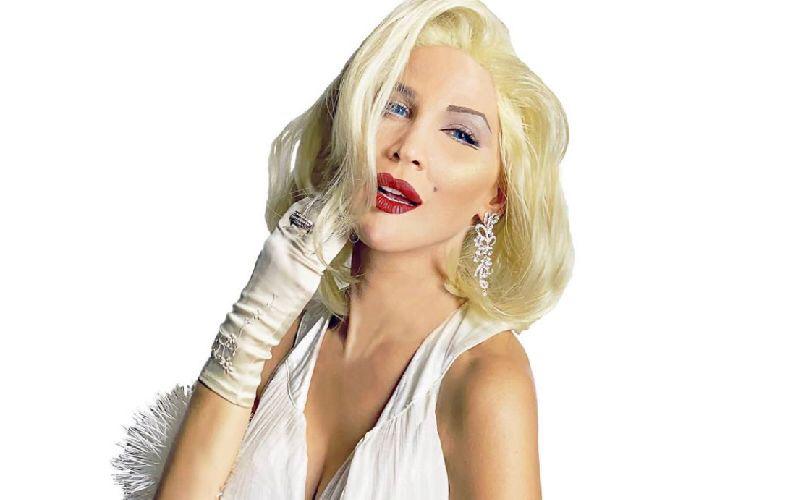 Lebanese actress and presenter Bonita Saade can literally impersonate any character of your liking. She can be Faten Hamama one minute and Magida El Roumi the next. She has made her mark in the world of comedy, thanks to her exceptional impersonation skills.
Though we think she has perfected the skill, Saade never stops working on herself, always introducing new characters, new twists, and new humor.
In honor of her flawless talent, we've compiled a list of her best impersonations over the years:
1. The one when she was "Maryam Nour"
During her appearance on the TV program "3a Gheir Kawkab," presented by Pierre Rabbat, Bonita Saade impersonated Maryam Nour from head to toe! She not only looked like her in appearance but also embodied her talking style. While conversing, the comedian kept uttering frequently said phrases by the TV personality.
2. The one when she was "Haifa Wehbe"
On the very same program mentioned above, Saade also impersonated the Lebanese singer Haifa Wehbe, replicating the star's character flawlessly. She was asked a couple of questions by Rabbat … and her response was an accurate depiction of what Wehbe would've said!
3. The one when she was "Najwa Karam"
In her impersonation of the Lebanese star Najwa Karam, Saade centered the skit on the "Zahle" dialect. The video included a scene that involved a PCR exam, among other things.
4. The one when she was "Samia Al-Jazaery"
Saade impersonated Samia Al-Jazaery during her appearance on Hicham Haddad's program "Rahet 3alayna," on Lana TV. She embodied "Em Mahmoud" perfectly, grabbing the attention of many fans. After overhearing a conversation about the Syrian actor Mutassim Annahar, she responded with a statement that only Al-Jazaery would be heard saying!
5. The one when she was "Princess Diana"
The comedian surely did not disappoint when she impersonated Princess Diana, perfecting both the British accent as well as the overall style. In the video, Princess Saade told her fans that she is upset that she doesn't have a large following on social media, asking fans to show her some love and support.
6. The one when she was "Elissa"
She mastered her impersonation of the Lebanese singer Elissa. In the video, she calls her friend Wadih and starts dissing all the stars who use TikTok.
And that's a wrap!
Bonita Saade has truly proven herself in the world of comedy. Her humor is reflected in her personality, her roles, and in everything she does.
Make sure to follow us to stay in the loop on Saade's updates and news. You can also request a customized video from Saade for any occasion by visiting her profile on Omneeyat. You can even request for the comedian to impersonate Ahlam, Kim Kardashian, Fairuz & others via the platform!
Book a request from
Bonita Saade
!