Big Hass and Hamorabi to get into debate about hip-hop in the region
Radio host
United Arab Emirates
December 19, 2020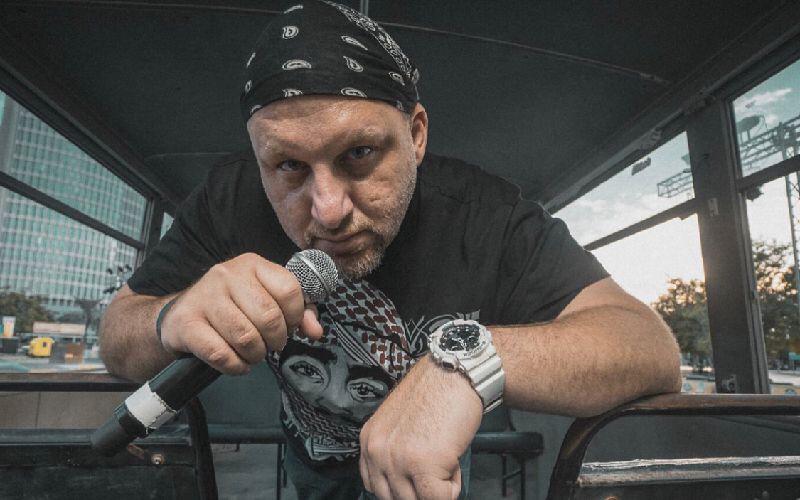 If you've been following YouSat's competition "The Battle of the Rock," which is sponsored, in part, by Omneeyat, then you have probably seen Big Hass judge contestants taking part in the battle.

One contestant, rapper Hamorabi, has been receiving quite the feedback from Big Hass during the competition and it seems the two don't agree on the definition of hip-hop, the impact of gangster rap, among other things.
Big Hass explained that it is not anything personal against Hamorabi, but that their music style doesn't meet anywhere in the middle. He doesn't connect with Hamorabi's type of music and that is what is leading his judgement on the show.
During "The Battle of the Rock" competition, Hamorabi told Big Hass that he should appreciate the lyrical aspect of music rather than the impact the music leaves behind. Big Hass tried to explain that he thinks a lyrical judge takes the ethical impact into account when creating music. They discussed many aspects of rap and things eventually escalated.
So, YouSat decided to host a heated debate between judge Big Hass and contestant Hamorabi on Saturday night to discuss hip-hop, gangster rap, and other things.
Make sure to tune into the debate at 12 am Cairo time. And connect with Big Hass on Omneeyat if you want to hear more from the artist.
Book a request from
Big Hass
!