Interview With Belal Mohamad: Things You Didn't Know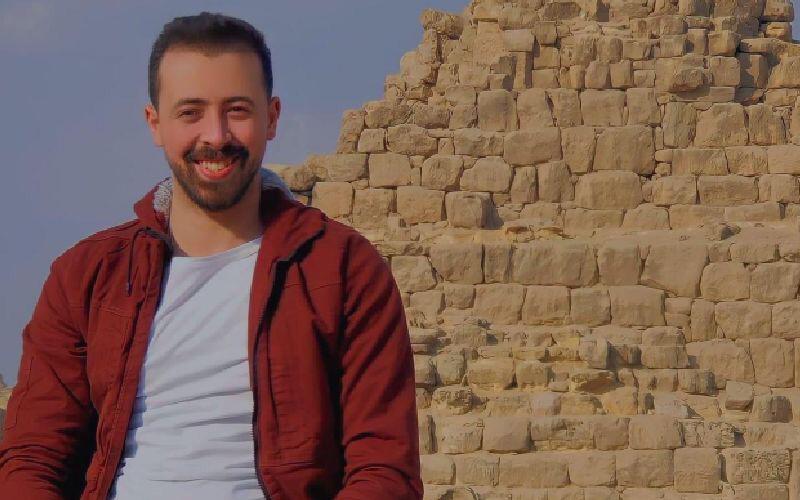 Singer and composer Belal Mohamad has come a long way since taking part in the hit song "Baba Fein." Omneeyat got to chat with Belal to get to know him a little bit more. Follow this interview to get a glimpse of who the artist is today and what works he has up his alley.
How and when did you start singing professionally?
I really ventured into the world of singing when I made the decision to transfer from the faculty of commerce to the faculty of music education so that I could study music academically and professionally at the same time.
What inspires you?
My constant source of inspiration is the sea; I am Alexandrian in origin and my parents reside there so it's no surprise that the deep blues inspire me.
Who would you like to collaborate with?
I would love to collaborate with Tamer Hosny and the artist Mohamed Rahim. I actually collaborated with Rahim - hopefully, our music will be released to the public soon.
If you weren't a singer, what would you be?
If I weren't a singer, I would have liked to be a football player. In fact, I was a professional athlete with the youths before moving into the field of music.
What is a dream you seek to achieve?
I dream of accomplishing something in the music industry that no one in the industry has achieved before. I also dream of reaching a wide fanbase and introducing new styles in music, which is what I've been doing.
What is your worst fear?
Making bad decisions because it could mean doing things that aren't really right for me and that would push me towards failure.
What would you advise young musicians?
Because I was blessed to attain success at such a young age, I would advise young musicians to pursue their dream, no matter how difficult the circumstances because challenges sometimes push you towards success.
What is your favorite food?
Shawarma.
What is your favorite movie?
My favorite movie is "Foul El Seen El 3azeem" featuring Mohamed Henedy.
What is your favorite TV show?
My favorite show is "Driven."
Who is your favorite celebrity?
The Rock.

What is your favorite song?
My favorite song is "Maaqool" by Fadl Shaker.
What is your favorite sport?
My favorite sport is football.
What is your favorite travel destination?
Greece.
Book a request from
Belal Mohamad
!