Bassem Youssef talks to Omneeyat: "Changing people's lives is an achievement for me"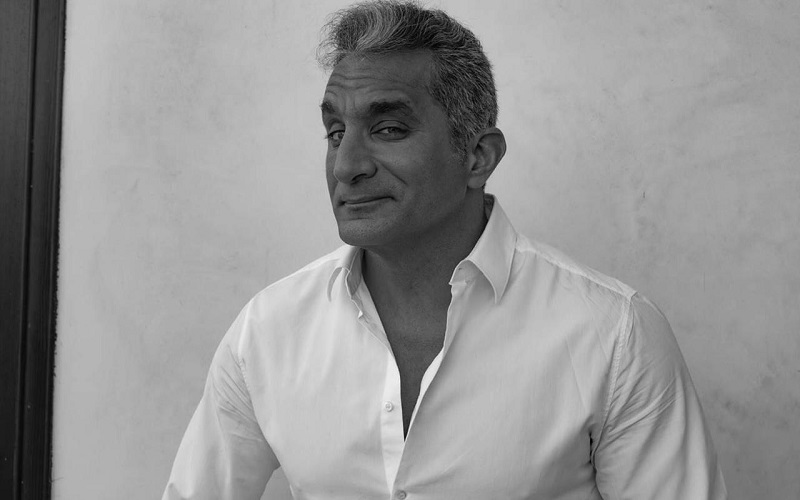 Bassem Youssef is a multi-talented personality who has impacted people's lives in various ways. As a surgeon, he has literally saved lives. As a comedian, he has saved the lives of many through his comedic work. He is one of the most appreciated media personalities in the world, earning a spot in TIME Magazine's "100 most influential people in the world" list a few years ago.

We talked to Bassem Youssef to learn more about his passions, his goals and his aspirations.  
How did you spend your time during quarantine amid the COVID-19 lockdown?


I expected this period to be difficult, especially since I was spending a lot of time working prior to the lockdown. But honestly, I loved being at home with my family during this period. I dedicated a lot of time to get some writing done and finish some other work. I also made sure to stay active during this period by engaging in some sports activity for at least an hour a day. I also practiced playing the piano – one of the perks of quarantine!
Successful people are said to have had a childhood filled with passion and dreams. What was your childhood like?


During my childhood years, I did not really focus on my passions or dreams. My mother preferred we dedicate our time and efforts into our studies in aims of pursuing higher education. So, I did. I was the top of my class, went to medical school and completed my studies. Thus, my "childhood years "came a bit later in life. I was very passionate about football and Tango as a child – things I am still very much interested in today.
What does comedy mean to you and how did you get into it?


I think all types of comedy are born out of pain. Amidst all the jokes, you will always find a hint of seriousness and agony. This is exactly what sparked my satirical news program "El-Bernameg" and all that came afterwards, all of which shaped who I am today.
My entry into the comedic world began soon after I started posting videos on social media. I did not plan to enter the industry, but the support I received online inspired me to turn it into something more serious. Which I did.
Doctors are usually associated with seriousness. Do you think your role as a comedian makes you less respectful as a doctor?


I do not like to link profession to character. You find many doctors who are distinguished by their sense of humor and comedians who are distinguished by their wit. Character has nothing to do with one's profession. To be more straightforward, I do not think humor reduces a doctor's professionalism whatsoever.
Who are the people who believed in you from the very start?


In my early beginnings, no one believed in my personality and humorous side. I personally even doubted myself – something that ended up working in my favor.
After being exposed to lots of threats and harassment following the release of your show "El-Bernameg," how have you changed as a person?


During that phase, I tried my best to focus on the success of the show and tried to steer those negative thoughts as far away as possible. It also pushed me to focus on many works that came after that period, giving me a boost to continue despite the obstacles.
Do you think it is necessary to laugh at our misfortunes or better to laugh to forget our problems?


In my opinion, it is always necessary to laugh at whatever comes your way. But, the most important thing is to react in the best way possible – especially after laughing. Always be positive (yet calm) in your reaction to be able to make a difference.
Did you find it difficult to adjust to life in Los Angeles?


Regarding everyday life, it was relatively easy to adjust to life in LA. When delving more into the way of life, however, I realized how competitive the environment actually is over here, making it difficult for one to push against the tide and prove oneself.
What have you achieved over there so far?


I have a prominent spot in the media business here, giving me a competitive edge over others.
What is your best memory over the course of your career?


John Stewart attending my private show is one of my most memorable moments in my history. I will never forget it.
Tell us about your "Plant B" program.


The program is an initiative aimed at changing people's live by helping them overcome their health problems. It has proven to be very successful and I am beyond happy to see positive interactions coming from subscribers on the daily. For me, being
able to change people's lives is an achievement on its own.  
You were ranked among Time Magazine's "most influential people." Has life changed for you after this?


The title did not change things for me – I am a person who strives for success and achievement, with or without titles.
Are you thinking about going back to Egypt?


Of course. If I get the chance to move back, I would. But you would have to ask the person responsible for my departure about this.
Do your children "Nadia" and "Adam" have a sense of humor?


I personally think they are both quite humorous by nature. If they ever get the opportunity to enter the media industry, I will be their first supporter.
In your opinion, will the near future be reliant on social media or traditional media outlets?


I expect the future to be heavily reliant on social media; we will probably only see the survival of a few traditional media channels.
What message would you like to send your Omneeyat fans?


I am happy to be here, and I am looking forward to receiving all your requests on this distinguished
platform.
Book a request from
Bassem Youssef
!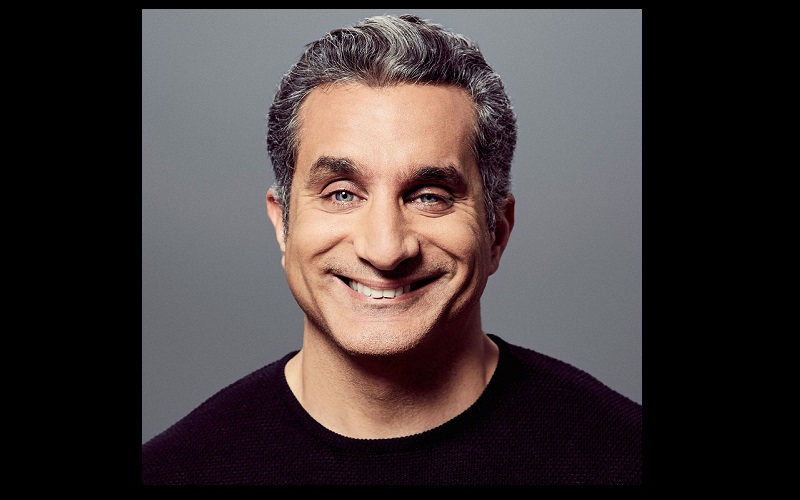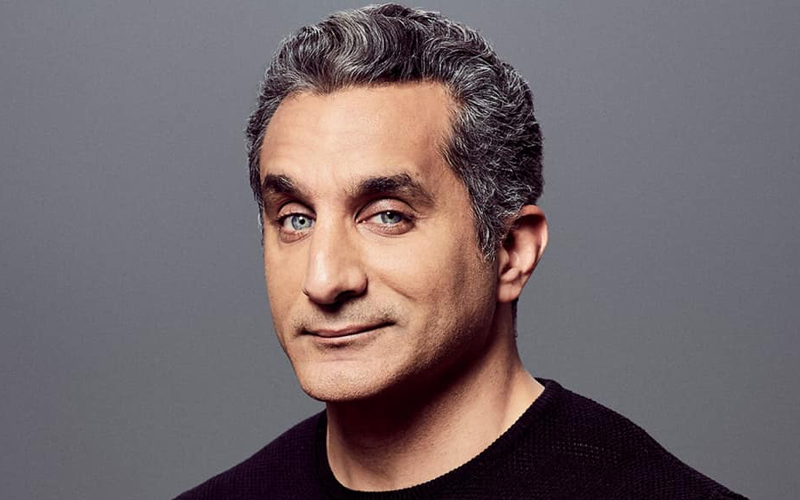 The Arab world's favorite satirist 
The Arab world's favorite satirist Bassem Youssef is here and ready to make your days brighter. To say he is an overachiever is an understat...