A TV sensation winning our hearts with good mood and food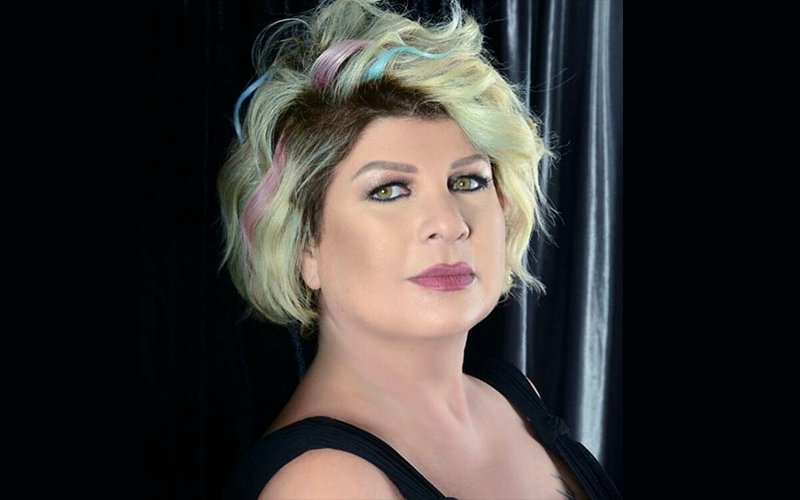 Lebanese TV personality Arze Chidiac is a mother, a grandmother and a TV star above all. The TV sensation is all about making people laugh. The way she entered the world of comedy is a funny story on its own.
Chidiac was going about her life as a kindergarten teacher and mother of three when a TV director in Lebanon stumbled upon her and gave her the opportunity to host a TV show in 2009. Chidiac became an icon overnight for Lebanese and Arab expats abroad. And it's been an uphill journey since.
There's no doubt that Chidiac left laughter wherever she went. That's exactly what happened when she first appeared on the comedy TV show "LOL" and then in subsequent shows such as "Splash!," in which she challenged beauty standards imposed on women. Chidiac has since hosted a morning radio show called "Sobhiyet Neswan," and took part in a panel of hosts on the TV show "Z Ladies."
In the 2017 season of MTV Lebanon's "Celebrity Duets," Chidiac chose to support "Mission de Vie," an association that helps the homeless regardless of their religion, gender, or religion.
Today, Chidiac has given people a place to enjoy her company. She opened up her own restaurant where she cooks her mouth-watering Lebanese dishes and serves them with love to her guests. Who wouldn't love a home-cooked meal and some Arze-jokes on the side?
Book a request from
Arze Chidiac
!