Bhav is known as the guy who plays piano by ear

Musician
Composer
Pianist
October 29, 2020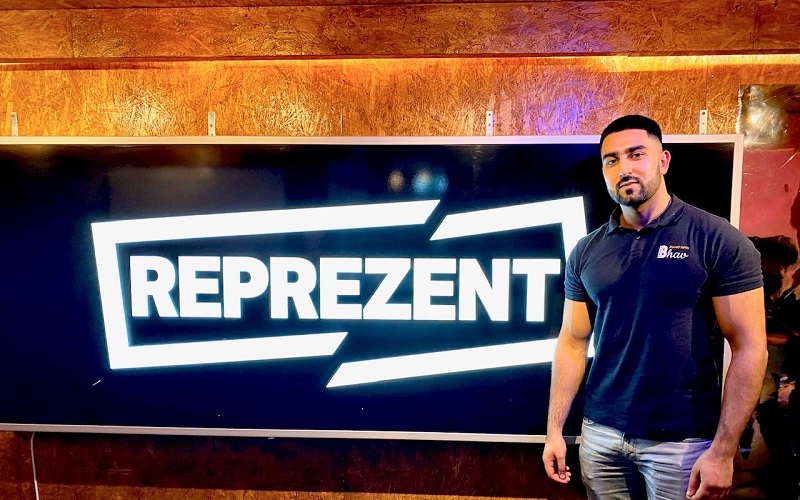 Bhav is a 26-year-old artist with a passion for music that goes all the way back to when he was three years old. At such a young age, he would play nursery rhymes on a tiny 32-key keyboard and perform at school talent shows. 
As he grew older, so did his keyboards. He attended three piano classes which he didn't enjoy. So, he decided to teach himself how to play. He became known as the "guy who plays the piano by ear." 
After finishing his university studies, Bhav began performing live at weddings and other prestigious events. He took his talent online through Instagram, Facebook, and YouTube (@pianowithbhav) where he showcased his renditions of English and Bollywood songs. His Instagram page really took off after he started playing Old Skool Garage music on the piano. His fans grew in size and haven't stopped growing since. 
Bhav performed his Garage medley live at an event in London with the singer/artist of "Babycakes." He has also performed at several charity events to raise awareness for Mental Health and Autism. 
Bhav decided to produce his own music after the Covid-19 pandemic changed the course of in-person events. He released his first collaboration "Sweet Like Aja Mahi" with a friend on all digital platforms in July 2020, mixing an Old Skool Garage song (Sweet Like Chocolate) with an old School Bhangra song (Aja Mahi). And he has more releases lined up for his fans.
Book a request from
Piano with Bhav
!