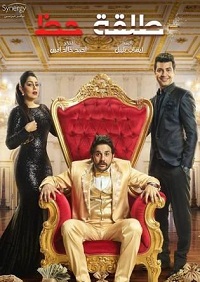 Talqet Haz (A Shot of Luck)
Abd Al-Sabur (Mostafa Khater) is a humble government employee who is struggling to take care of his family. His life changes completely in a sudden turn of comedic events when he is involved in an accident.
Cast :

Mostafa Khater

Heba Magdy

Sameh El-Sayed

Mohamed Anwar

Ahmed Maher

Ayten Amer
What is Omneeyat?
Omneeyat is a space for fans to connect with their favorite talents. Get a digitized autograph via Omneeyat Shoutout, request a song, engage in a masterclass, and more!
How to get the most out of Omneeyat Shoutout?
Make sure to fill out the request form carefully and correctly. Be as specific as you can. Our talents would love to hear your stories!