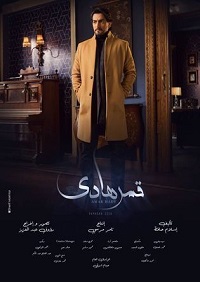 Qamar Hady (Hady's Moon)
Hady (Hani Salama) suffers from memory loss due to an accident, and his personality seems to change every time the moon appears.
Cast :

Hamza Al-Eily

Dalia Mostafa

Mohammed Alaa

Youssra Al Lozy

Hany Salama

Mariam Hassan
What is Omneeyat?
Omneeyat is a space for fans to connect with their favorite talents. Get a digitized autograph via Omneeyat Shoutout, request a song, engage in a masterclass, and more!
How to get the most out of Omneeyat Shoutout?
Make sure to fill out the request form carefully and correctly. Be as specific as you can. Our talents would love to hear your stories!