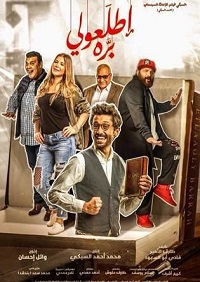 Etla'ooli Barra (Let's Take This Outside)
A young man living in a local area, one day finds a book called " Let's Take This Outside" about how each person has many personalities inside of him, and when he reads it, a number of characters emerge that dominate his life and decisions.
Cast :

Ashraf Abdelbaky

Ahmed Fathy

Malak Koura

Karim Mahmoud Abdelaziz

Bayyumy Fouad

Khaled El Sawy
What is Omneeyat?
Omneeyat is a space for fans to connect with their favorite talents. Get a digitized autograph via Omneeyat Shoutout, request a song, engage in a masterclass, and more!
How to get the most out of Omneeyat Shoutout?
Make sure to fill out the request form carefully and correctly. Be as specific as you can. Our talents would love to hear your stories!